Dedicated Internet Access
HiWAAY understands today's businesses needs and offers the performance and reliability that any business needs to grow. We have partnered with Tier-1 fiber-optic Internet access providers to ensure that our customers get the most options and the highest quality connectivity. Our Metro Ethernet (sometimes called Metro-E or DIA) solutions will meet your intensive bandwidth demands, with better value!
Speeds up to 1Gbps
Symmetric – Equally fast downloads and uploads
Dedicated connection provides better reliability and more consistent performance than a shared cable connection
Bandwidth options for small, medium and large businesses
Ethernet speeds are consistent throughout the day so you always get your peak speed
Guaranteed network reliability—service level agreement guarantees 99.99% uptime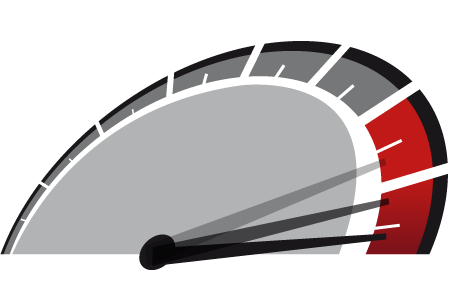 If your business depends on the reliability of your Internet connection, cable Internet is not your answer.
Unlike cable Internet's shared access lines, HiWAAY Dedicated Internet is a dedicated connection ensuring Internet traffic jams are bypassed. For businesses that depend on Internet during peak usage hours, cable Internet is a risk because your business is always competing for bandwidth with other cable customers.  HiWAAY Dedicated Internet helps your business tap into the unlimited potential of the Internet, ultimately allowing you to reduce your costs and increase your business efficiencies.
Get a quote for Dedicated Internet Access today.
Call 888-244-9229 or email our friendly associates.